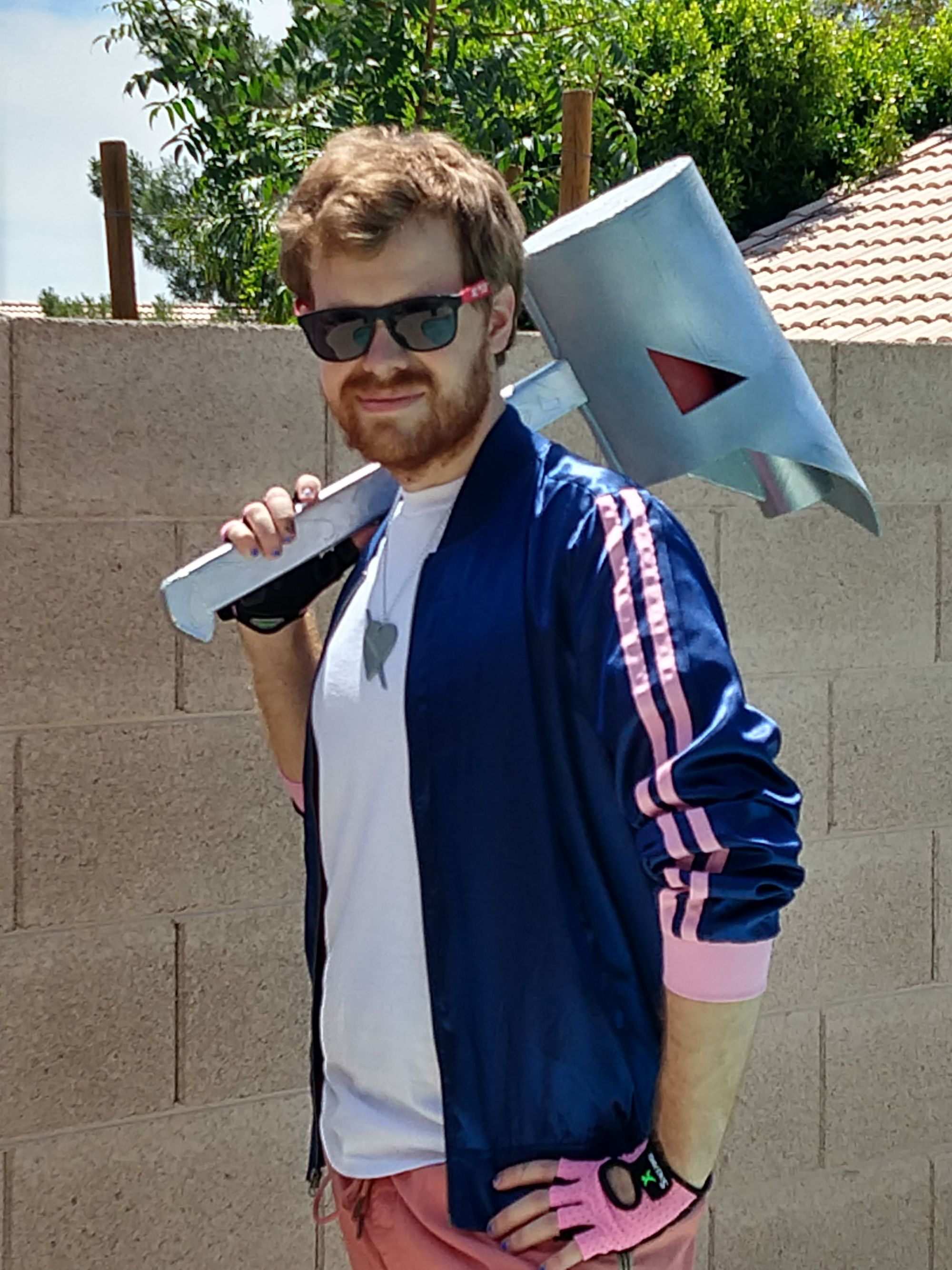 For the WIP pictures, click here.
I'd been wanting to do a genderbend version of Nora Valkyrie from RWBY for a while. Finally, in 2020 I started it off. I purchased the jacket direct from the Rooster Teeth store and found the other pieces online.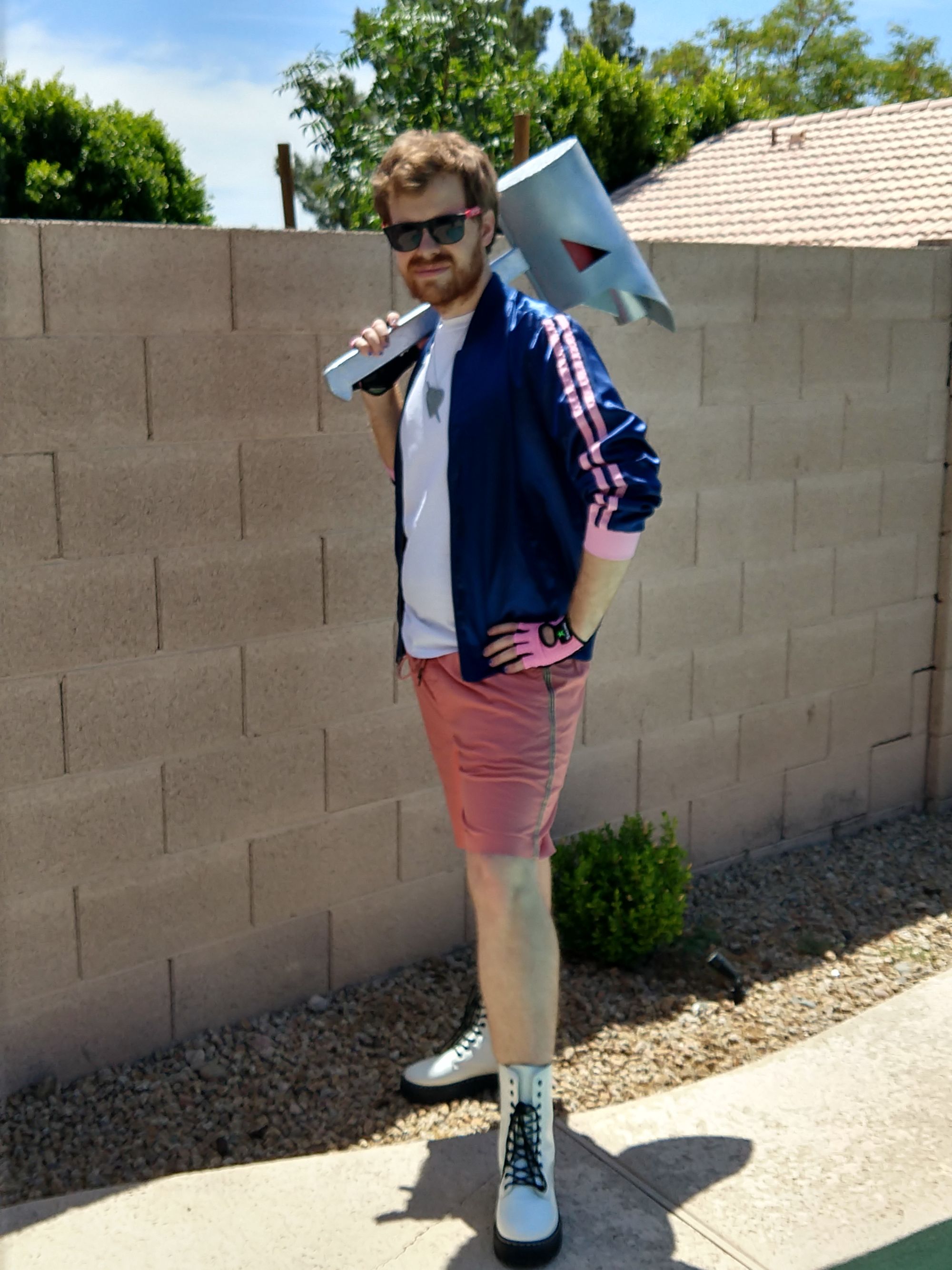 I wasn't happy with the idea of having a boob window with a genderbend. Thinking of Kingdom Hearts, I opted to go for a necklace, which I commissioned from a seller on Etsy (Link below).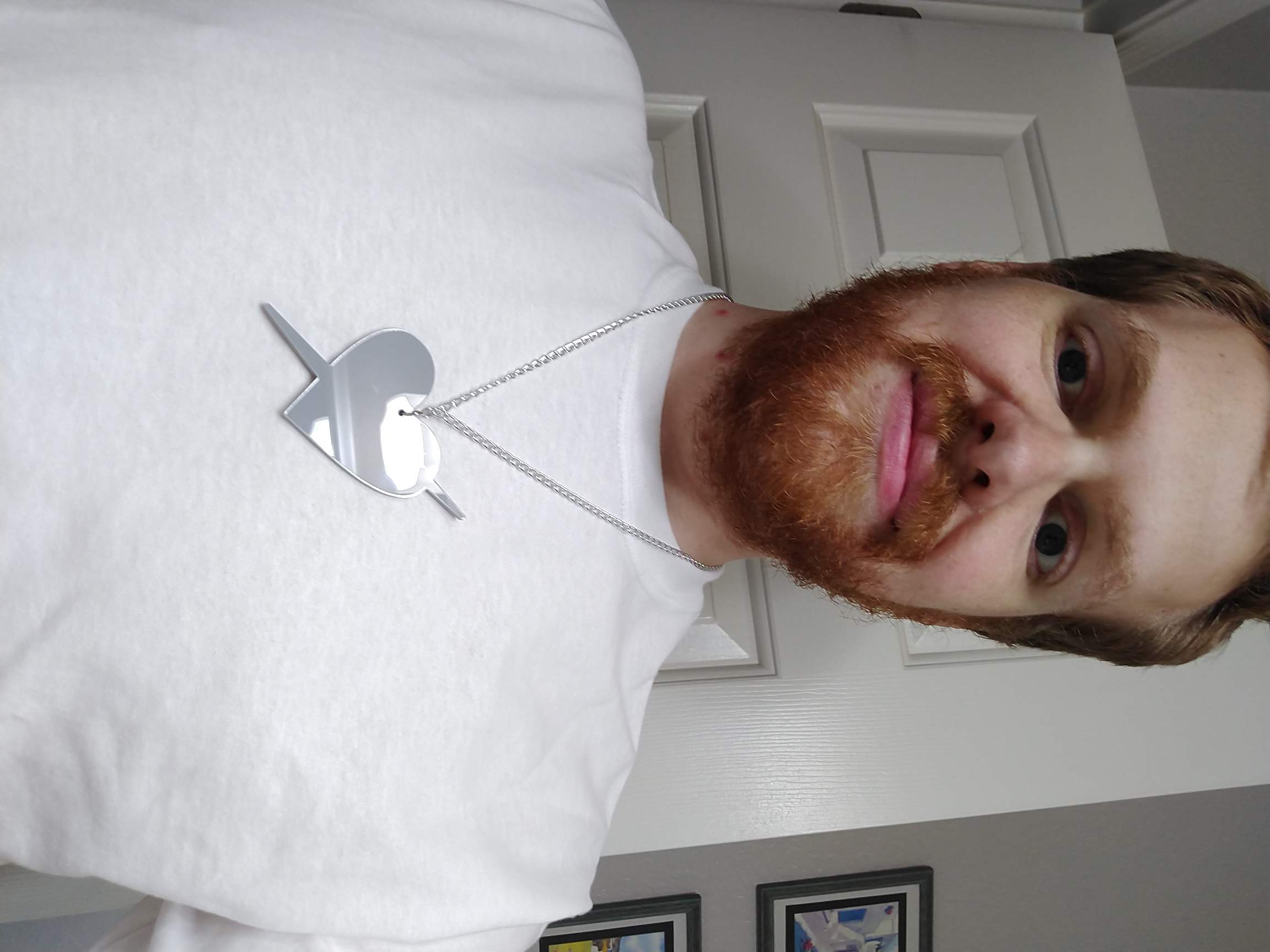 Nora also has her rather impressive hammer to build. The full process is laid out here, but below is the final results!