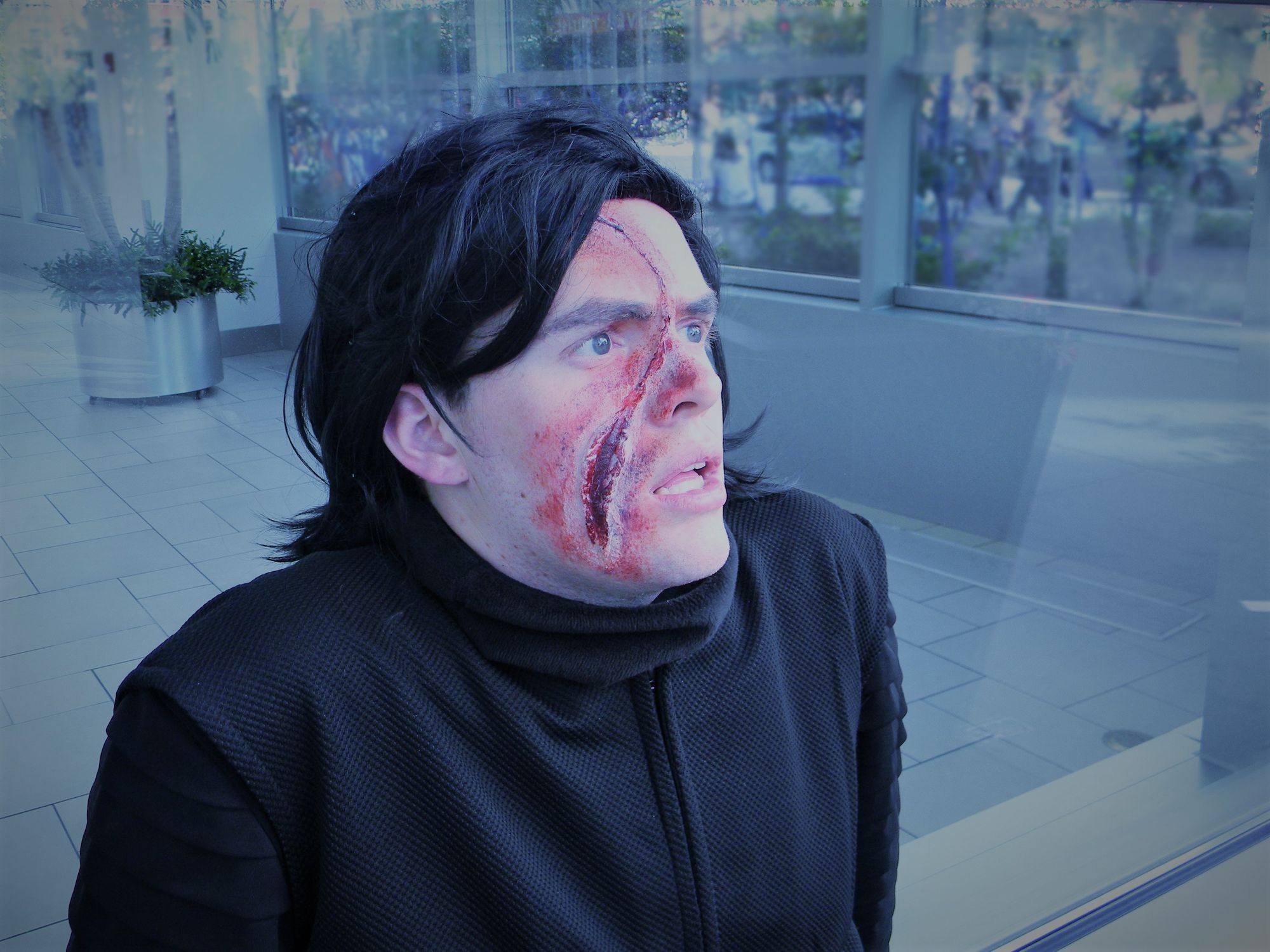 Helmets aren't my friend. I realized after one day in the helmet I wasn't a fan of wearing Kylo's helmet. So I chose instead to focus on the fresh scarred version of Kylo. This way, I could practice my makeup skills, and have a unique spin on a familiar costume! I debuted this version of Kylo at Denver Comic Con 2017.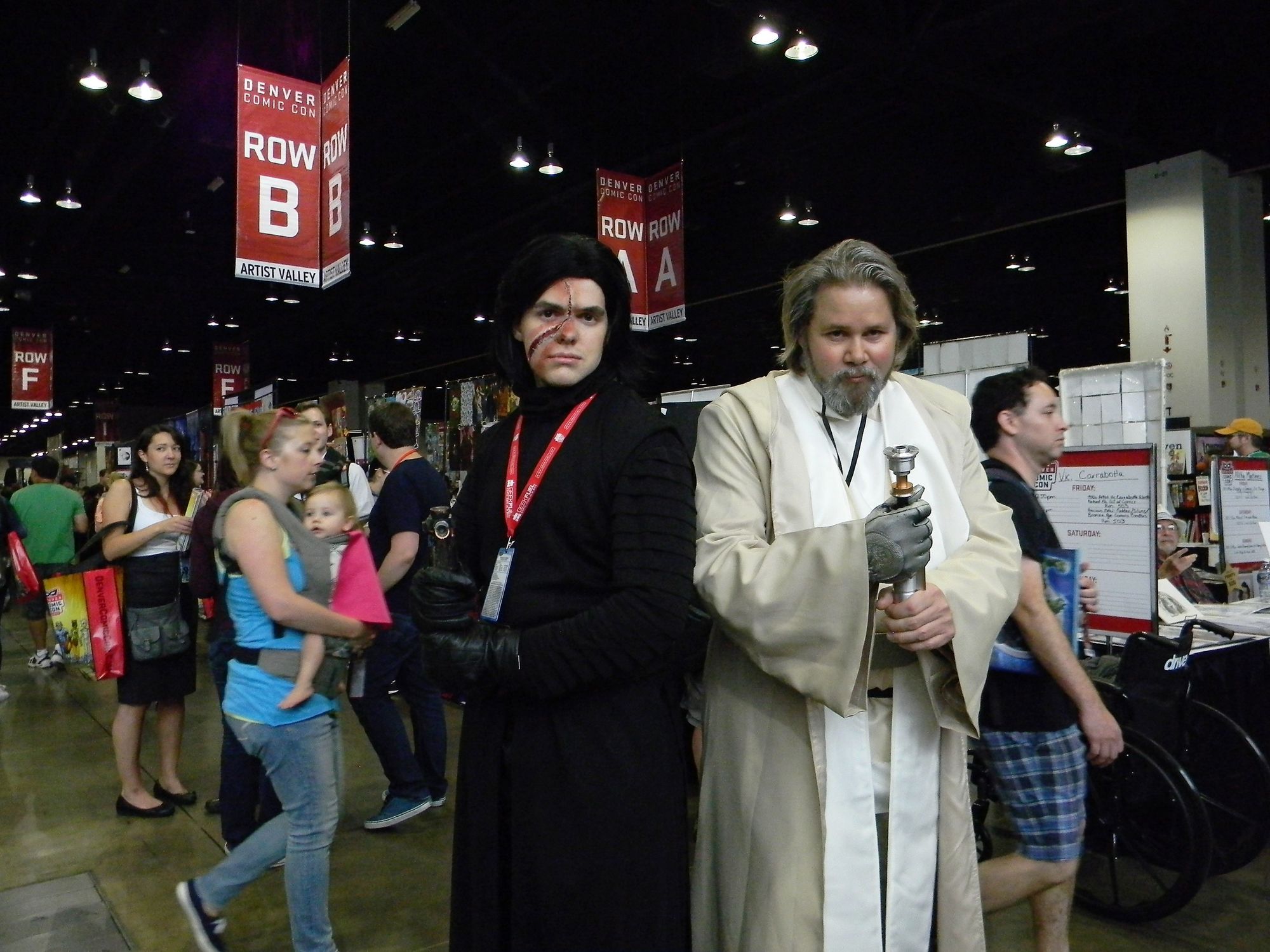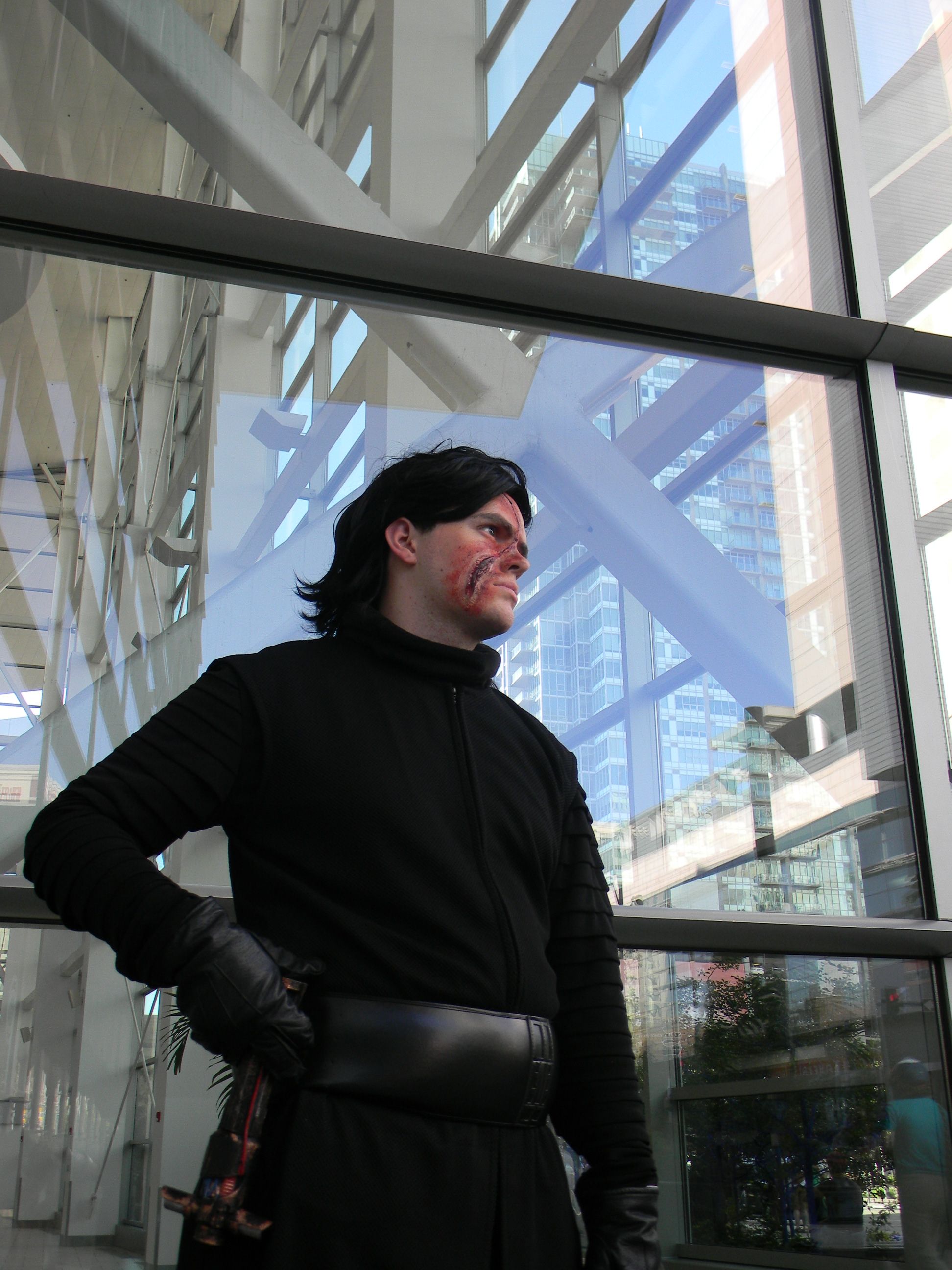 My biggest issue with these was the wig. It was a synthetic and attempting to style it was next to impossible. I upgraded the wig for my next outing for Halloween 2019 at work.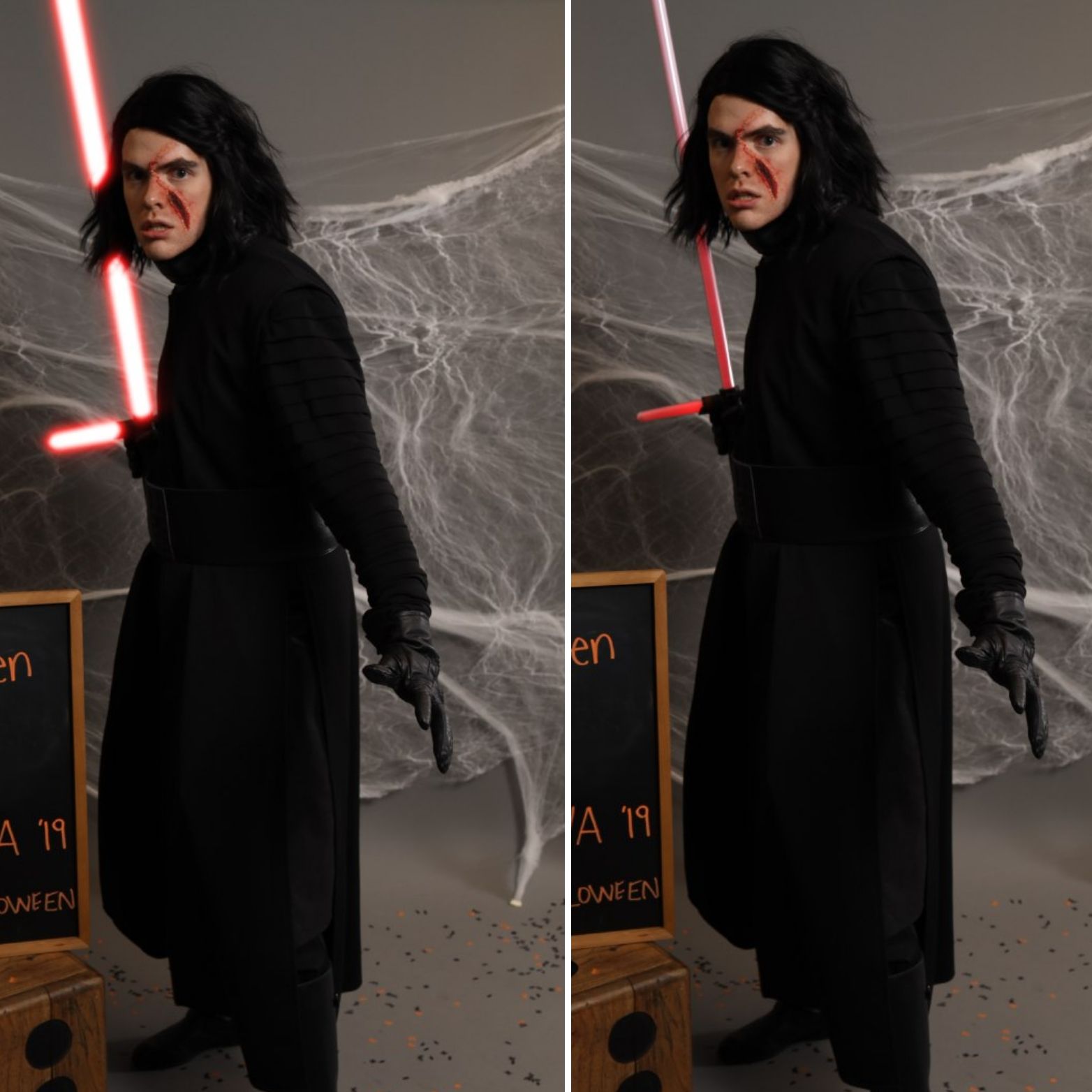 After this, I went to Reno Pop Culture Con 2019 where I competed in my very first competition!