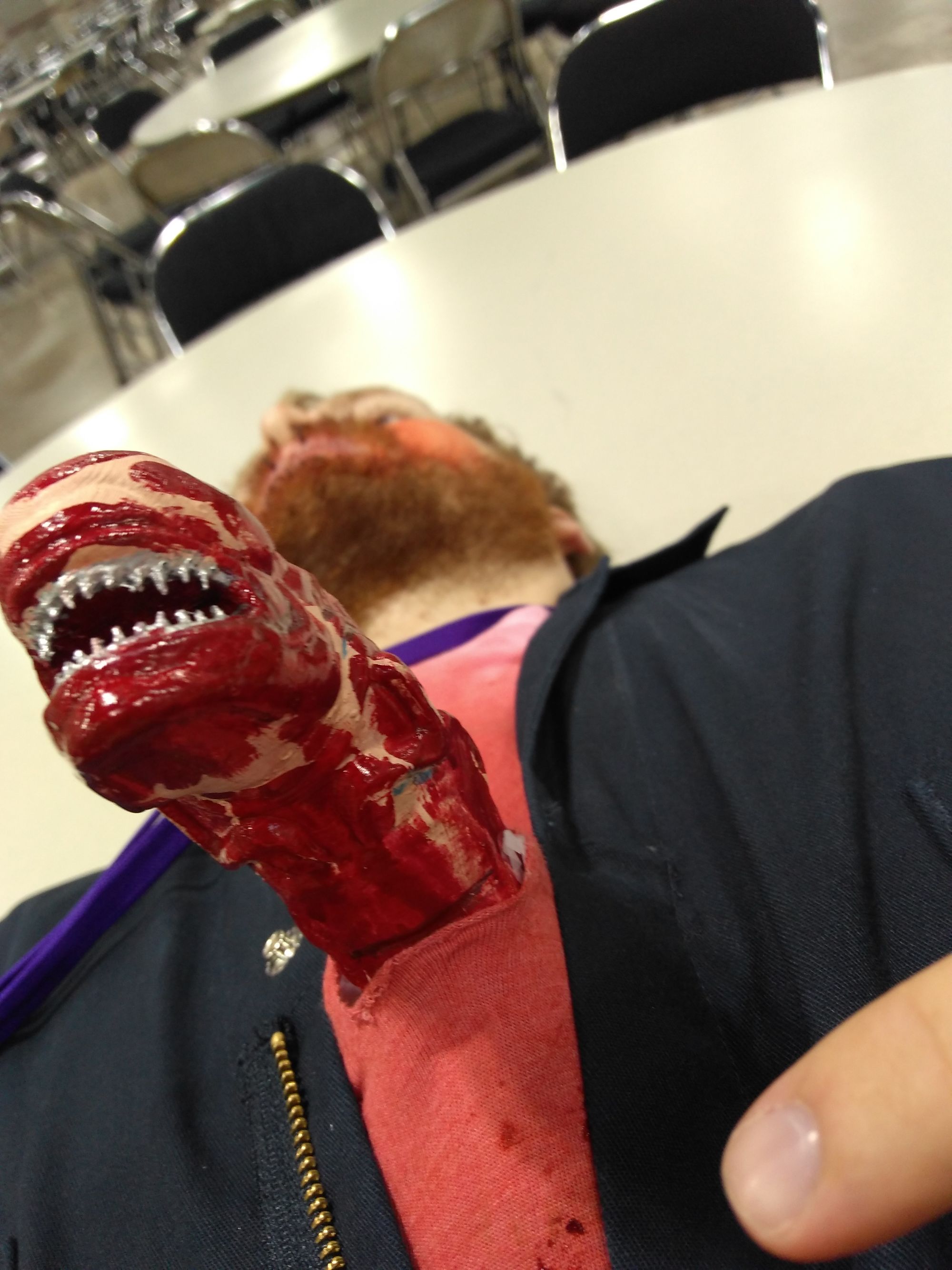 For the WIP pictures, click here.
1979's Alien is one of my favorite films. With some leftover filament, I printed out a chestburster that would attach to a GoPro harness. I got a jumpsuit, attached a Weyland-Yutani patch to it, and debuted it at Phoenix Fan Fusion 2017.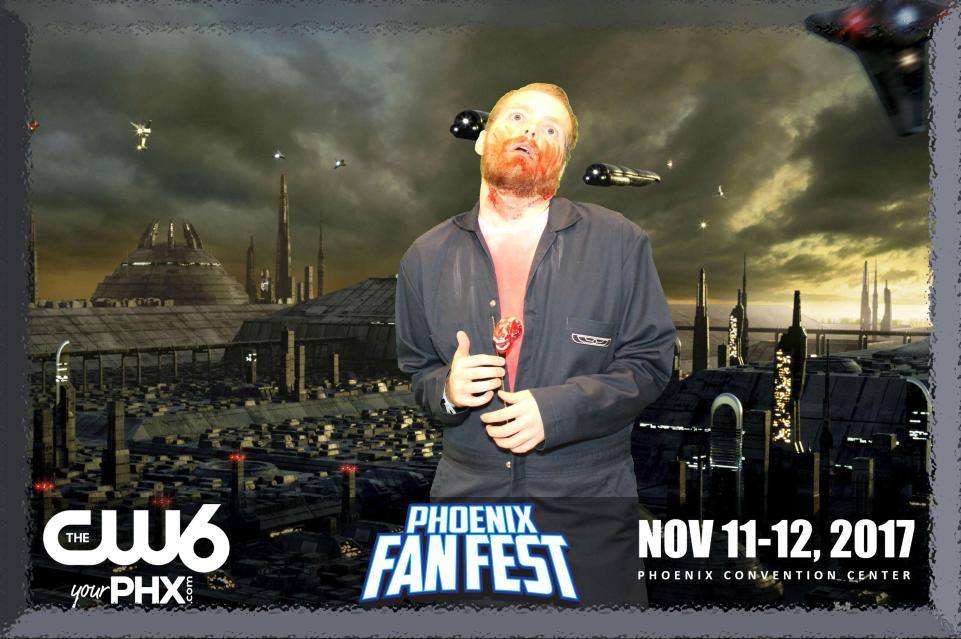 I brought that with me to Denver Pop Culture Con 2018 (the first after the renaming).